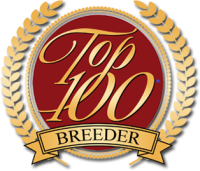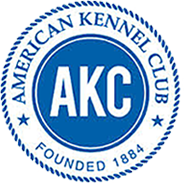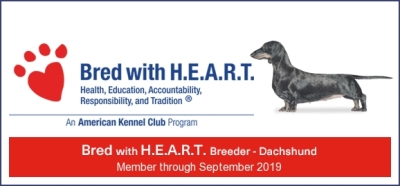 (Please read below, thank you!)
Hours: Monday-Friday 10:00AM-4:00PM
Saturdays: 9:00AM-12:00PM (for pup pick up only)
Please feel free to email anytime bountifuldachshunds@yahoo.com or text (205)516-9948 during our stated hours that we answer calls/text/emails and we will get back to you as soon as possible. We must talk to you on the phone first before proceeding with a purchase of one of our puppies. Thank you for your consideration.:)
Please read over this page and fill out the "Potential Owner Application" first and we appreciate your understanding and patience of pup photo request and updates on the website. Photos will be updated every other week and during business hours (as we can) and we apoligize for any inconvenience, but we're unable to accomodate photos/video request at random through texts, etc. at any other time, as our first focus must be on our pup's health and care as we prepare them for their future home, as well as our family's need. Thank you! :)

We are now accepting deposits to hold the pup of your choosing that will be ready for their forever homes in mid August 2019. This is done on a first come/first serve basis. We have first choice of any pup in any litter as we may be keeping one back for our breeding program in the future. We want to talk to you first and will gladly do a FaceTime visit or video to show you the puppies in the first few weeks of their life (and you may send a deposit to hold the puppy of interest) and set up a time for a home visit for serious inquirers only, once the puppies are at least 4 weeks old. Naturally, we are protective of our puppies and don't just quickly put them on hold before we know to whom and where they are going. Please understand that we have no problem with a home visit and enjoy them, but the mom's of the puppies do not in the first few weeks of their pups life. It makes them nervous and we've had pups injured and accidentally killed due to a nervous/over protective mom, so we've had to resort to FaceTime visits until the pups are older, no exceptions! While we have some older pups, we'll sometimes have a litter of newborns in the room. So, we will bring the pup out to our living room to let you interact with him/her, so as to not disturb the mom of the newborn pups.

I t is vital that you do not visit other breeders homes/kennel, vet clinics, pet stores and parks before coming to our home and visiting our puppies. We will ask you to remove your shoes or provide a shoe covers and ask you to wash your hands. Thank you for your cooperation and understanding. All our puppies come with a health record, one year health guarantee against life threatening genetic defects, AKC Limited Registration papers and their required vaccinations/dewormings up to date before leaving our care. Please email us at bountifuldachshunds@yahoo.com, text or call at (205)516-9948 for more information and tell us a little about you. Please read our "PURCHASING" page for information. Thank you! 
Potential Owner Application....
Please note: Our puppies are sold as "Pet Only" meaning no breeding rights. In order to hold a pup which is a first come/first serve basis, a non-refundable/non-transferable (to another pup) $200 deposit must be secured, which can be done through PayPal or check (which must clear the bank a week before coming to pick your puppy up). This deposit is your guarantee that the puppy you have chosen will not be sold to anyone else but to you. Pups on hold must be picked up by 10 weeks of age and no later than 12 weeks of age, unless other arrangements have been made (with boarding fee of $15 a day beyond 10 weeks of age).  We update puppy photos on our website as we can, puppies do not like to be disturbed or pose for photos, as much time and effort is spent in their care in these first few weeks and it's essential that there be few interuptions. Once weaned from their mother, it's easier to take photos. Thank you so much for your understanding and patience.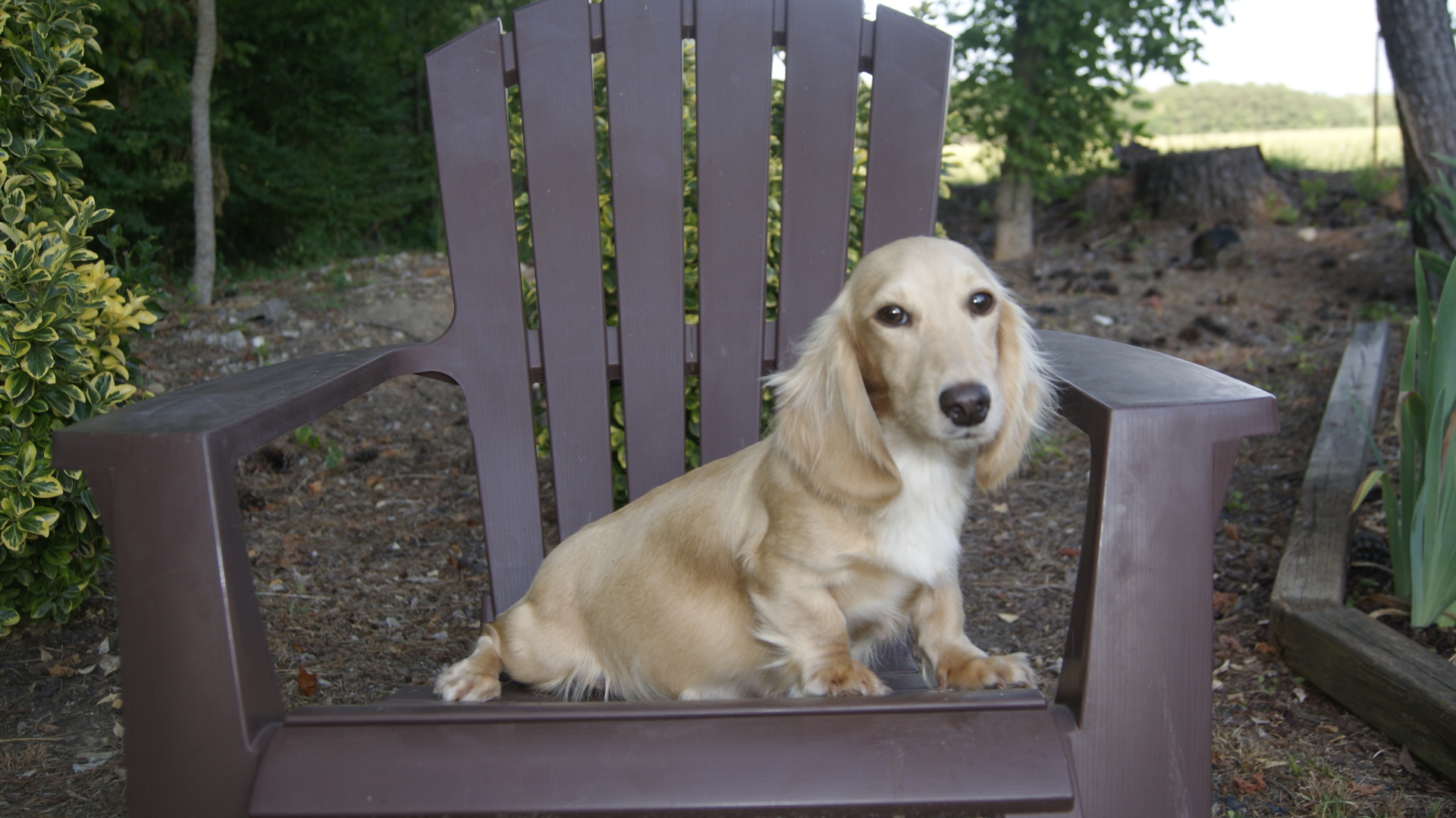 Pepper and Nora's Litter:
Beautiful Black/Cream Longhaired Male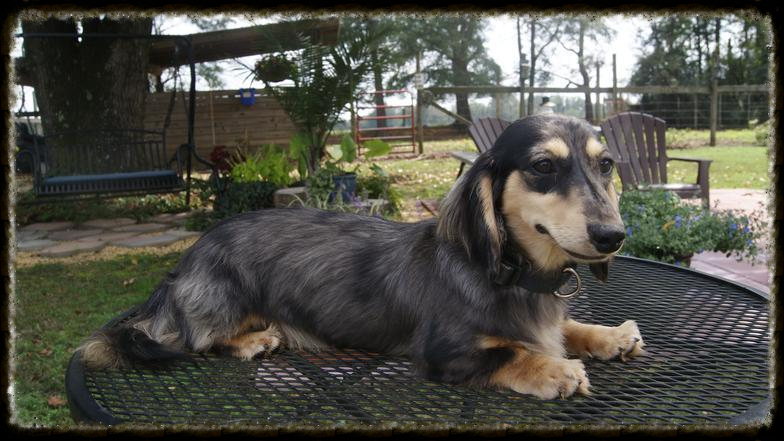 Click Here To See Puppies!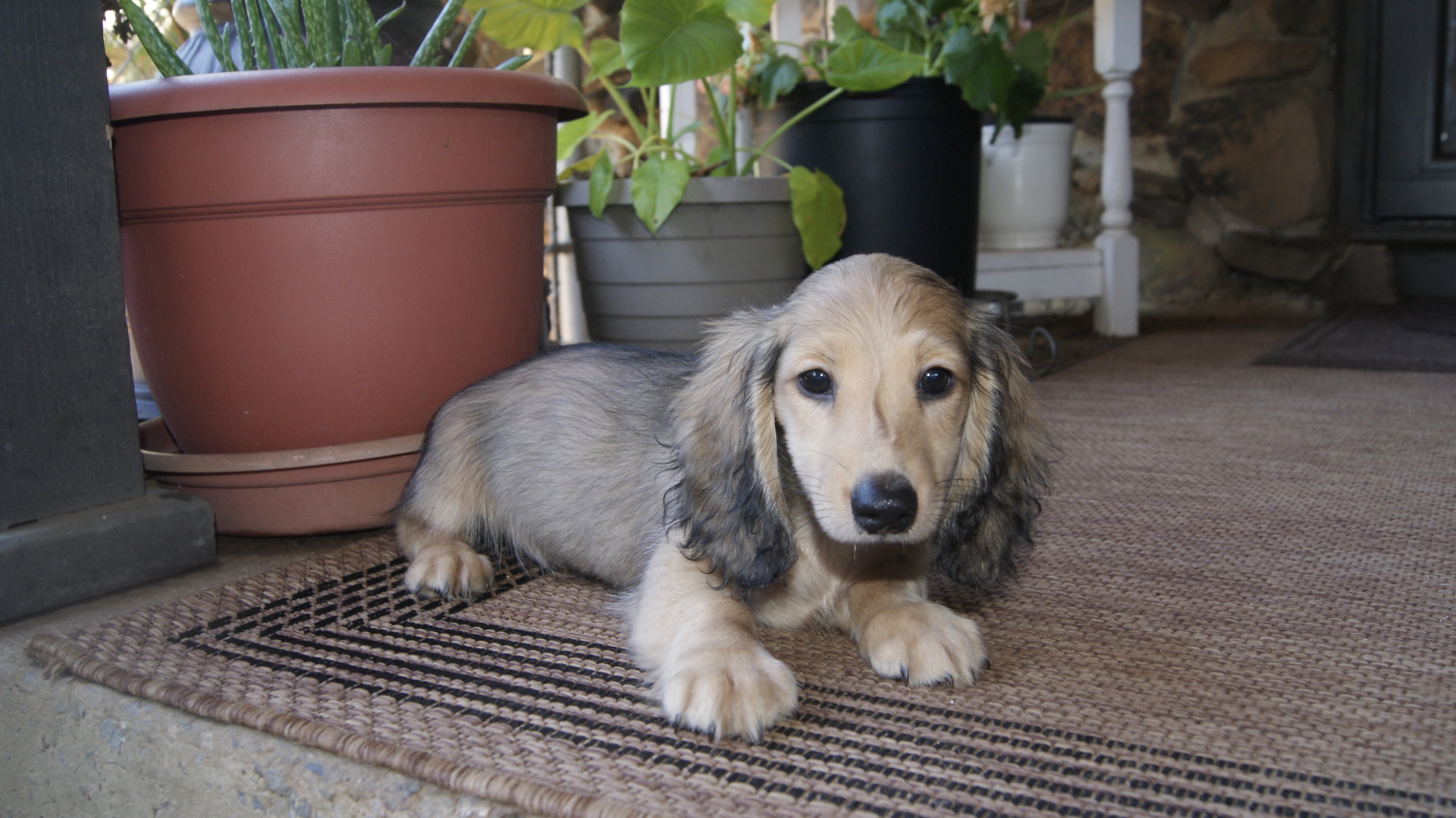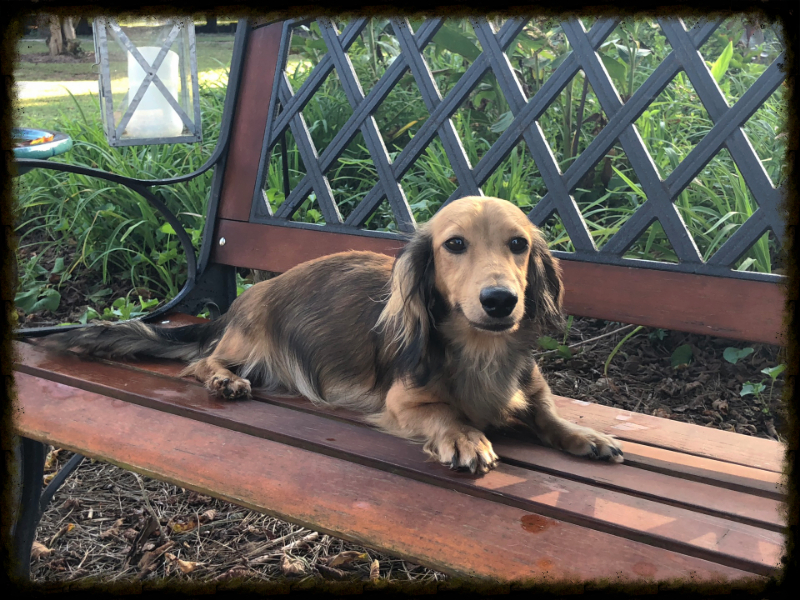 Leisl and Simba's Litter!



Beautiful Shaded Cream Longhaired Male!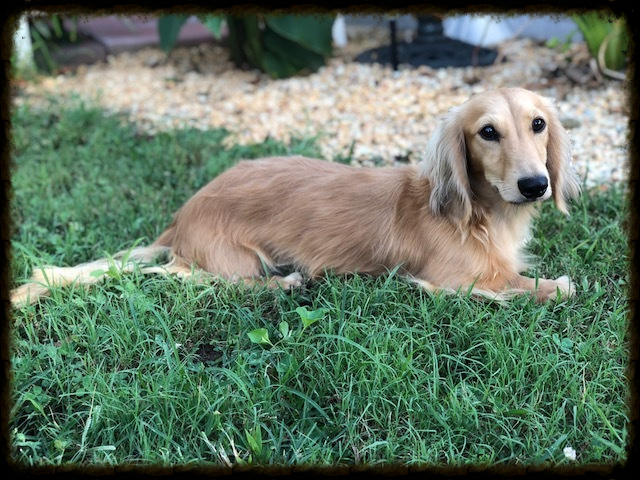 Click Here To See Puppies!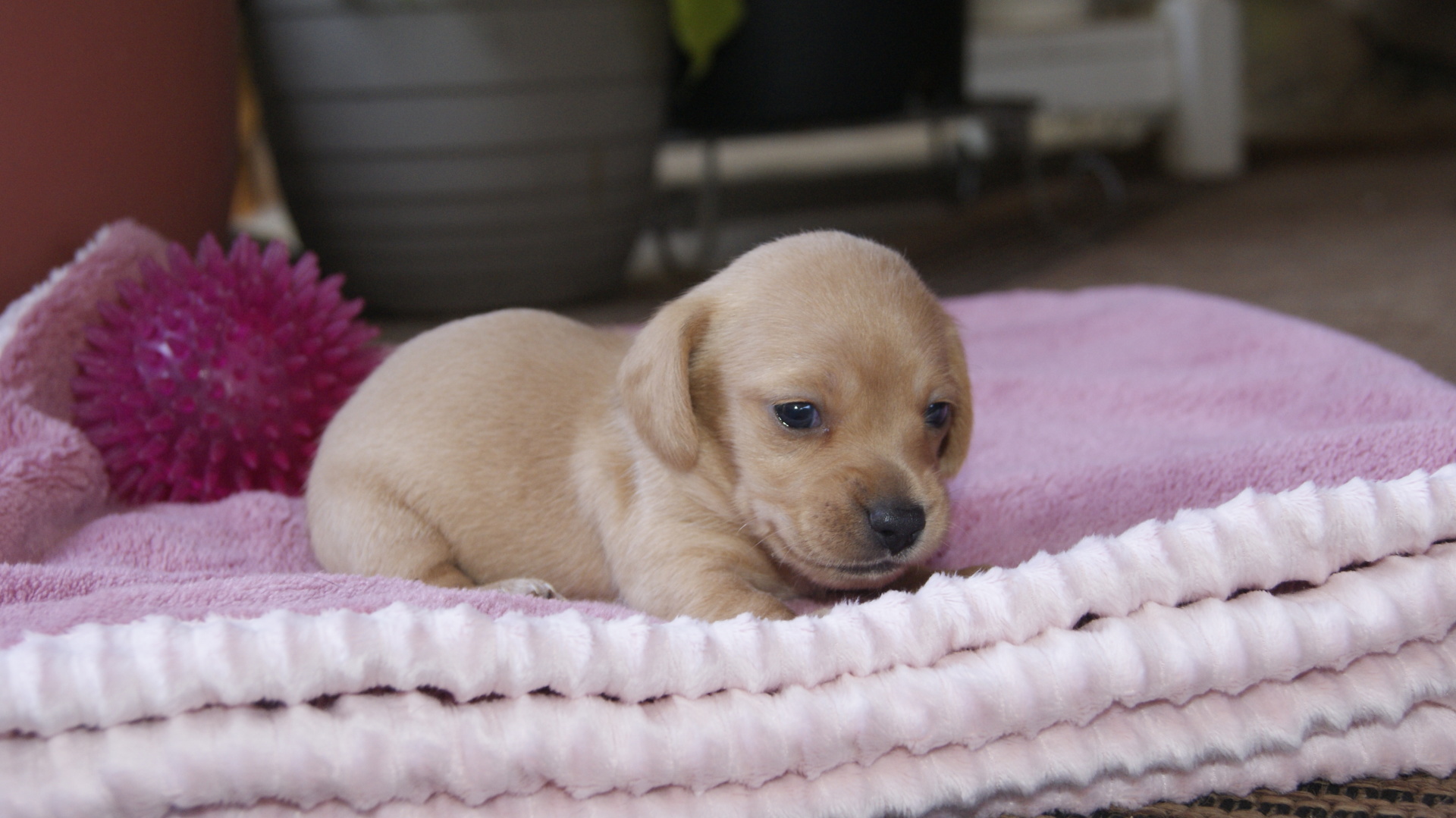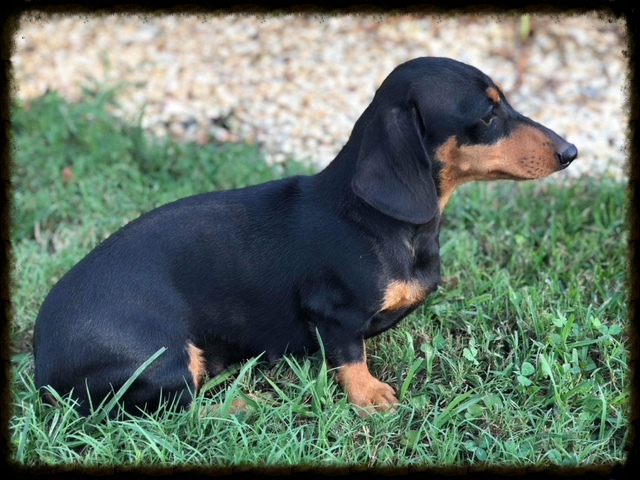 Ready to go in mid September

Beautiful Shaded Cream, Black/Cream and EE (Clear) Red or Cream.

​Looking to be all smooth coats!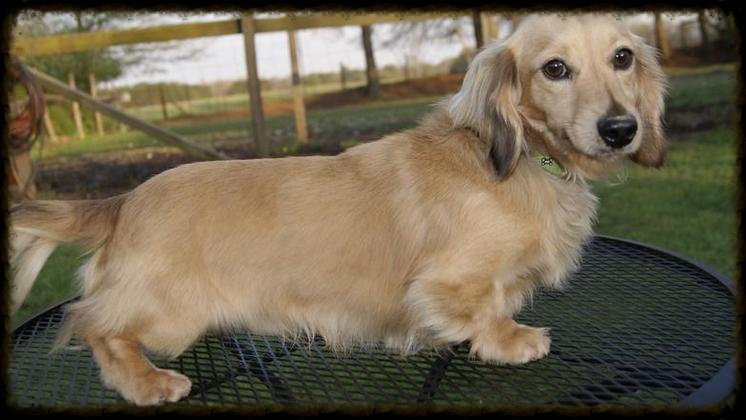 Click Here To See Puppies!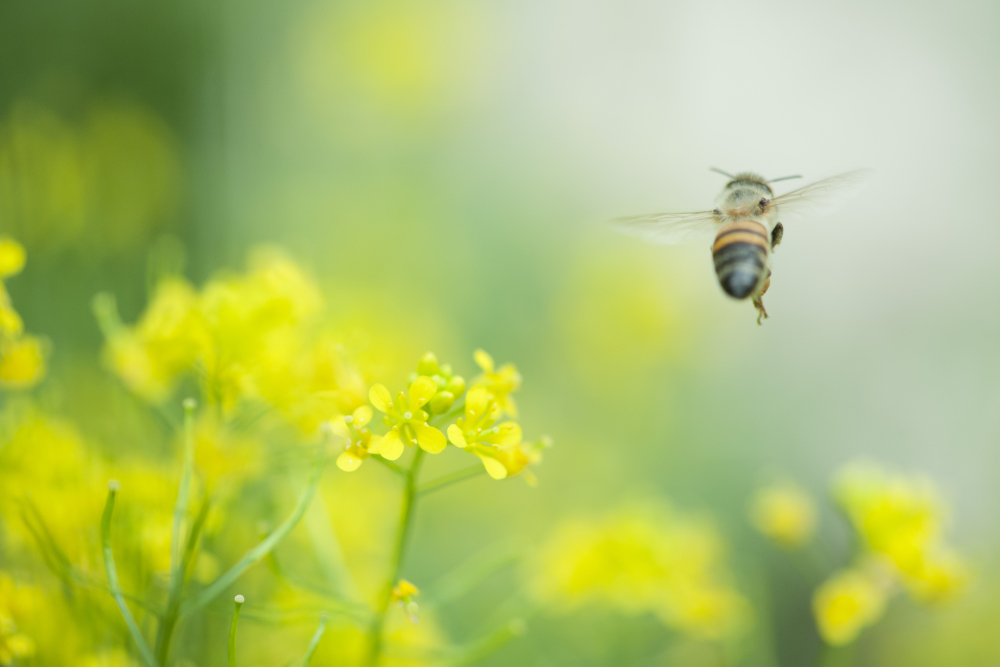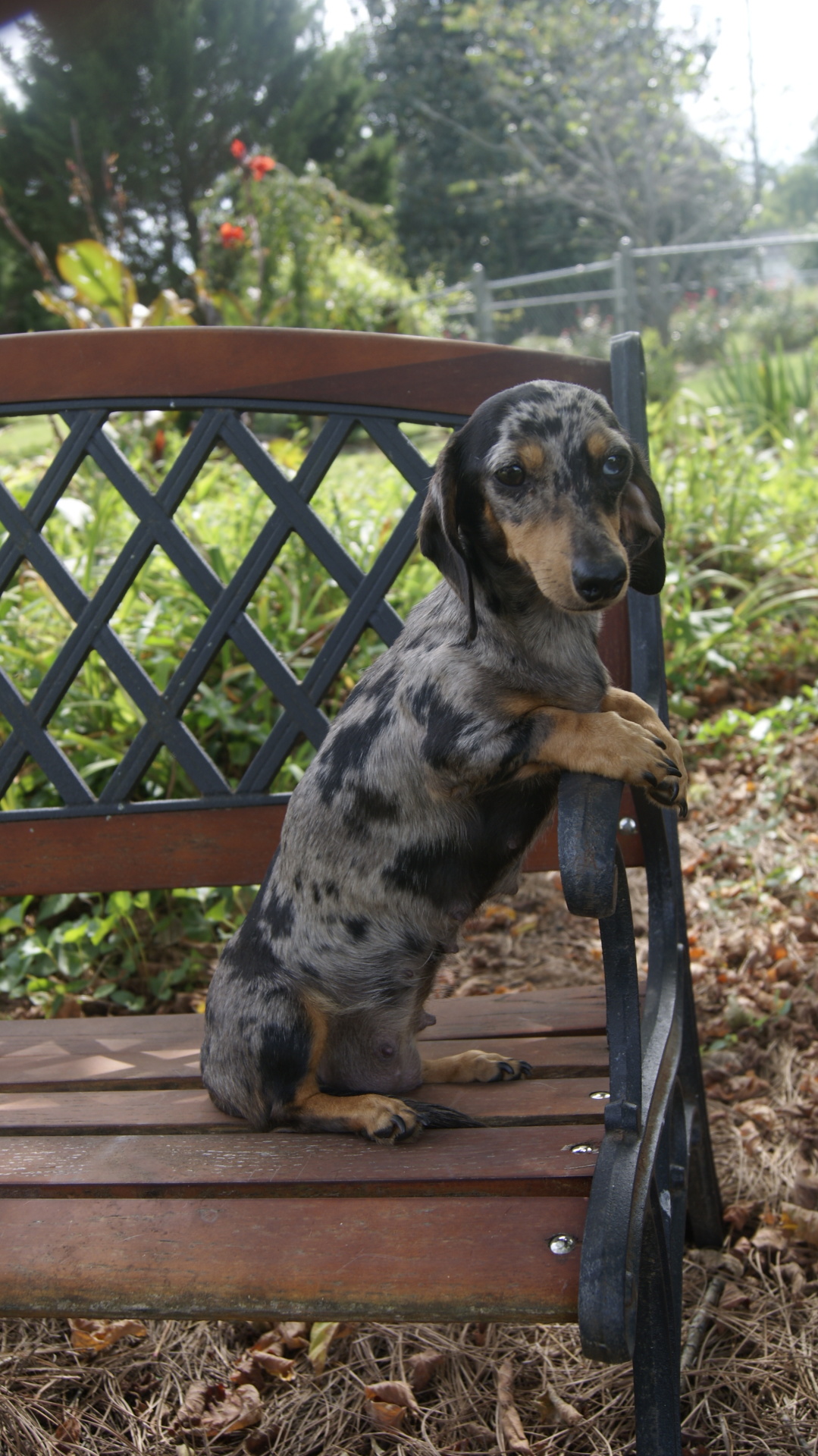 Gretyl and Bear's Litter

Born: 8/9/19

Ready to go mid October

Beautiful Dapple and possibly Shaded Cream.

Waiting to determine coat type and color on some!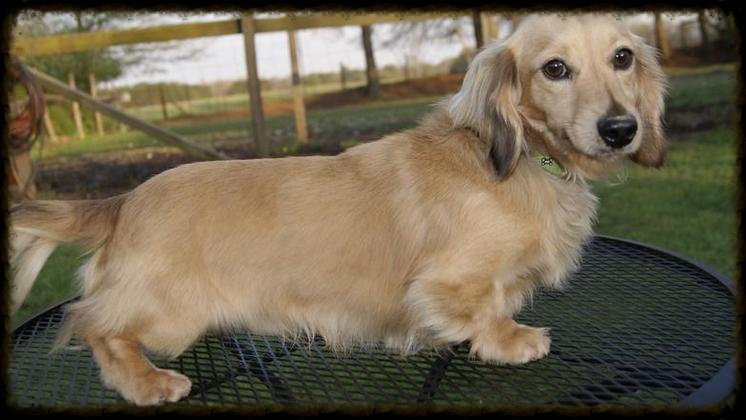 Click Here To See Puppies!